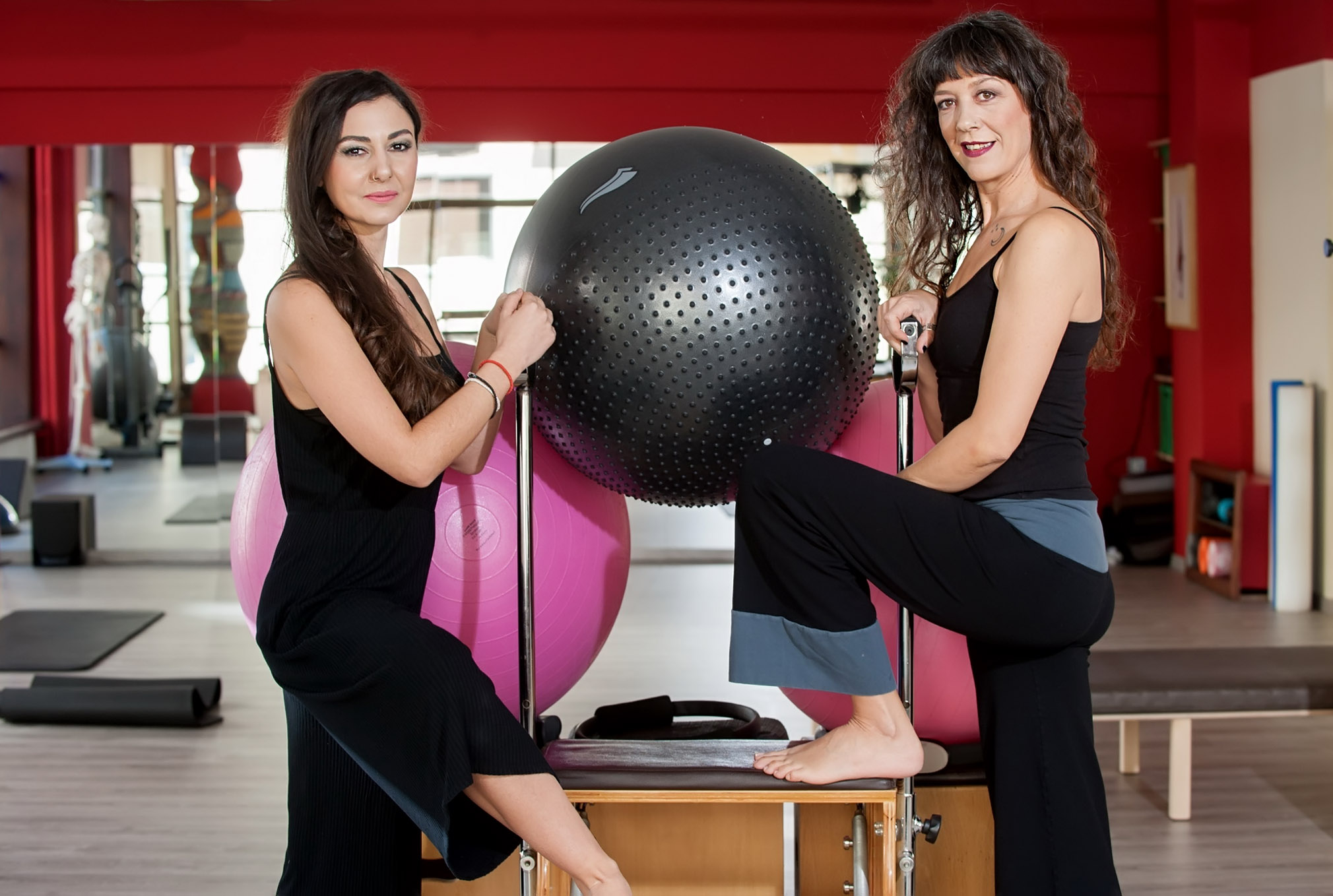 Dimitra worked for years as a gymnast. Gianna was studying dancing. Dimitra began to face musculoskeletal problems from intensive workouts and decided to turn to Pilates. Yana, graduating from the dance school Anna Petrova, listened to her teacher's advice to improve her "center" and technique and decided to turn to Pilates.
The two meet at the Pilates Art Action School of Christina Polyzou in 2005. They start their education and practice together for one and a half years and decide to stay in the classroom teaching the method for four years. Pilates is now their common love.
In 2011, Dimitra decides to open her own space. The response of the world exceeds its expectations and soon needs help. She asks Gianna to join forces, as there is already trust and mutual appreciation among them. Studio is even more popular, the number of people is growing and this leads to changing the space and staffing the studio with new teachers.
From 2015, they house and spread their love for the Pilates in a well-equipped, contemporary space in the heart of the city. And the journey continues with the same dream always, to offer through the method of physical and mental health and never stop to evolve themselves and their students by constantly watching the scientific developments in the field of sports.